Ultrabooks are sleek and sexy, a marriage of laptop and tablet. But are they contenders against Apple's iPad?  Are we talking oranges and oranges here?
The Ultrabook has a 2nd Generation Intel Core processor. It's whisper thin, less than 20mm (0.8 inch) to pinch between our fingers, and word is it'll sell for under $1,000 come this winter's shopping season.
It has tablet features, such as a quick start-up, days of battery life on standby, and a touchscreen.
Within months of its retail debut, another version with the Ivy Bridge processor will hit the market, and in 2013, a third version powered by the Haswell processor will be on the shelves.
Intel aims to match or beat the power efficiency of iPad.
But is the Ultrabook an iPad extreme? Will iPad users be tossing their tablets and drooling for the newbie?
Well…
I didn't buy my iPad instead of a workhorse laptop. I bought my iPad in addition to my laptop.
The iPad is fun and lightweight, with a quick response time as I jump from website to website. It's my e-reader and movie screen and sometimes I even do a little work on it. And, it's the magical land of apps (ignore the goofy grin on my face, I can't help it).
As a side note, it runs on mobile-phone chips instead of Intel's processor, although that's not figuring into my vote.
Intel wants us to view their Ultrabook as an iPad with the ferocious functionality of a laptop.
We don't know enough about the Ultrabook to predict its future with certainty. If it has all of the features of the iPad and apps out the wazoo, and if the screen snaps off and on the keyboard for those times you just want the tablet, it'll be hard to resist.  Full disclosure – we know it doesn't snap off and on, but wouldn't that tip the scales?
If it does all that, it just might beat the iPad. However, from what we know at this time, it's not the contender to knock iPad out of the ring.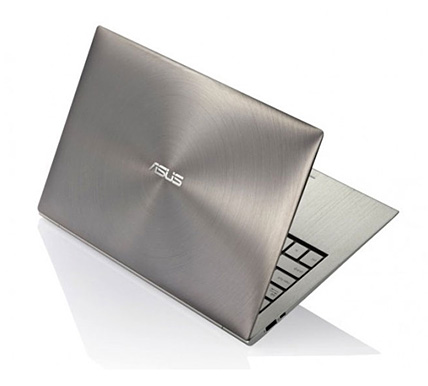 ---
Leave a Reply