I've recently been trying to download some helpful Math apps for my 7 year old. She's in 2nd grade now and there's now a lot of emphasis being put on them knowing their addition and subtraction math facts—and knowing them fast. If you're like me, drilling those flash cards every night can get tedious. It's not enjoyable for the kid or the parent. I mean, this is why we buy our children iPods and iPads at an insanely young age, right? Look at all the help there is out there. And it's a lot more fun!
Here is a rundown on what I consider to be the best Math apps out there for kids. Keep in mind that I was looking specifically for my 2nd grader so some of these may or may not be appropriate for children younger or older than that.
Math Bingo ($1)
This is really probably my favorite one. Bingo is just fun any way you cut it, but an added bonus is that once you win a game of Bingo you're taken to another part of the app where you can choose from 3 other games: Bingo Bug Bungee, Math Stack, and Math Fling. Aside from Bingo Bug Bungee, even these are educational and help strengthen math skills. In my opinion, it's well worth the one dollar cost.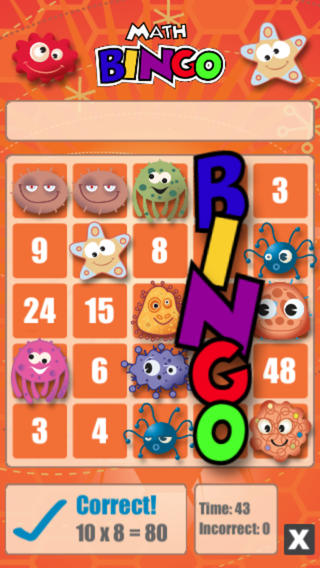 Flash to Pass (free or $.99 without ads)
Personally, the ads don't bother me on this app so I went with the free one. While this app is really simple with the only task being able to give the answer on flash cards, what drew me to it is the fact that it's timed. In my daughter's class they are given 1 minute to answer a certain amount of problems, so it's a perfect way for her to practice at home.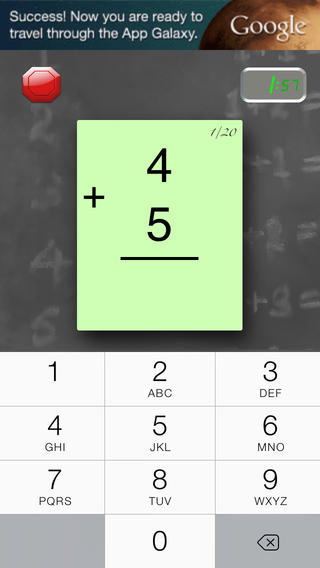 Mathmateer ($.99)
I have to admit that I haven't had the chance to have my daughter test this one out, but I will go ahead and tell you that I've had loads of fun with this app already! There's SO much to do in this app, which I guess could be a good or a bad thing. I can't decide if this would most likely keep my daughter's attention or frustrate her. However, I do think it will depend on the kid. I can totally see my son enjoying this when he gets a little older. Not only do you get the basic math facts, but once you answer a certain number of facts and earn "money" to be able to build your rocket, you're then taken on a mission where other math topics are covered such as odd and even numbers, money, shapes, telling time and fractions.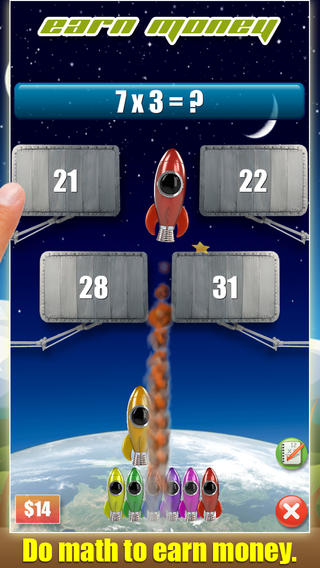 Math Puppy (free or $3.99 for full version)
I'll go ahead and tell you that to get the full effect of this app, you need to order the full version. The free version only includes subtraction.
This app will draw the attention from your kid from the get-go. The colors are bright and you get to choose a cute little puppy as your avatar. What more could you ask for? While you get to choose from Bingo, Math Challenge and Math Calculator, my daughter, for the most part, just uses the Math Challenge (the calculator is just that –a calculator).
Tic Tac Math ($2)
Who doesn't love a good game of Tic Tac Toe? While it's simple (it's your basic tic-tac-toe game paired with the skill of math flash cards), sometimes having an app without all the bells and whistles is the way to go. There's also a scratch pad for working out answers, if needed.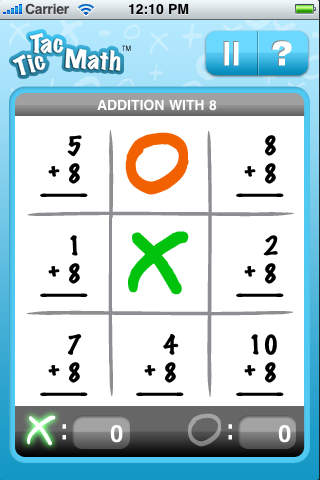 Have any others that you've found? Let us know!
---
Leave a Reply