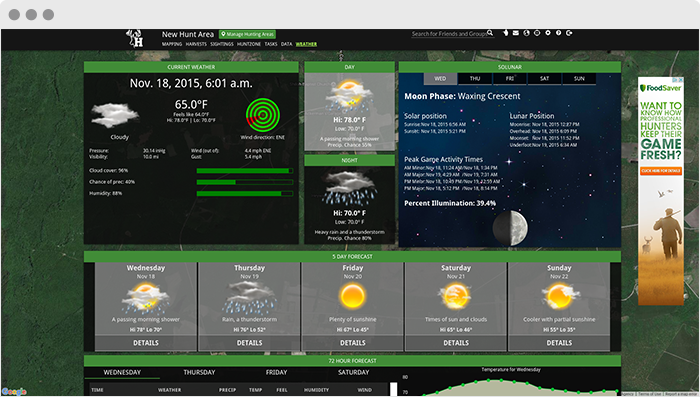 HuntStand.com (Backend API & Web portal)
Huntstand is a virtual trophy gallery, social network and mapping tool created for hunters. We created a web API extension to be used by the Huntstand mobile apps (developed by our mobile team). We also added some model and functionality extensions to the web version.
Architecture, challenges and solutions
The main challenges here were integrating into an established monolith project and becoming familiar with the frameworks used in a short time span. The hardest issue we came across was synchronizing all of a user's assets across multiple devices and platforms.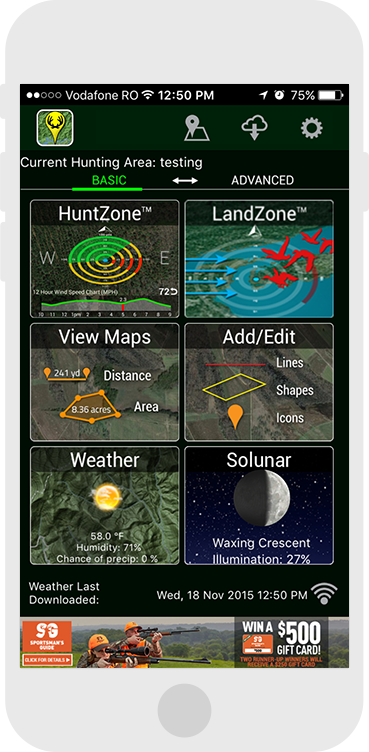 Huntstand Lite
HuntStand Lite, provided to you for free, is a must-have tool for hunting and land management. HuntStand was carefully designed to work in both online and offline environments. Using this app you will have access to offline weather and maps of your hunt areas.
Features
HuntZone scent tool shows wind speed, direction, distance, and time in the most streamlined and efficient way possible. HuntZone tracks where your scent will be both at specific time and throughout your hunt, allowing you to plan accordingly.
map your property using 43 easily discernible custom icons including game sightings, scouting marks, stands, as well as numerous important objects of interest.
access to highly detailed weather and solunar information
extremely accurate map-based distances in feet, meters, and yards and area measurements in acres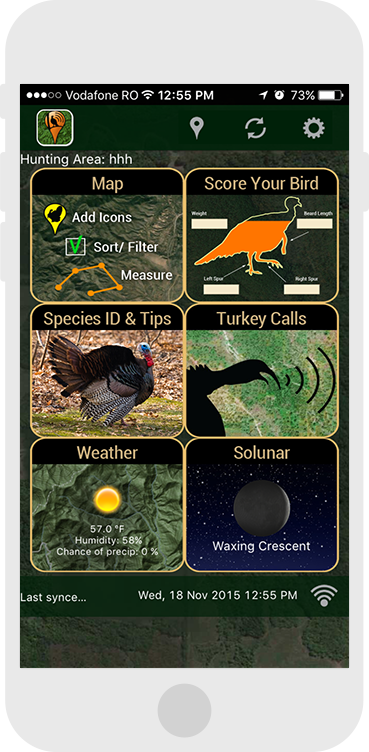 Huntstand Turkey Hunt
HuntStand Turkey Hunt, developed in conjunction with Bone Collector (featuring turkey calls by Michael Waddell) and The National Wild Turkey Federation is a must-have tool for turkey hunters and land managers. HuntStand Turkey Hunt was carefully designed to work in both online and offline environments.
Features
map your property and scout for your hunts using 36 easily discernible custom icons
filter your icons by both time and type, giving you an unprecedented understanding of your hunt area
have offline access to weather and maps (through automatic map tile caching) of your hunt areas
highly detailed and accurate weather and solunar information
View project