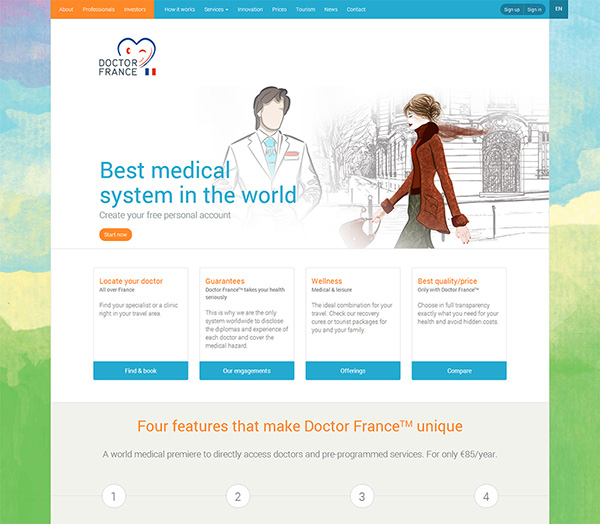 Architecture, challenges and solutions:
The objective was to build an online platform that connects 3 main actors:
People that reside outside France seeking exceptional medical services that cannot be facilitated locally. They can register and pay for a subscription, ask for an appointment for a specific medical speciality or a specific doctor, ask for tourism offers in France, Pay for non-medical extra services facilitated by Doctor France, make a list of favorite doctors.
Doctors and Clinics looking to service patients from abroad. Doctors have a comprehensive management console where they fill in their profile and also their schedule, locations, diplomas, replacements. They can also manage their appointments agenda. Clinics can also manage doctor accounts.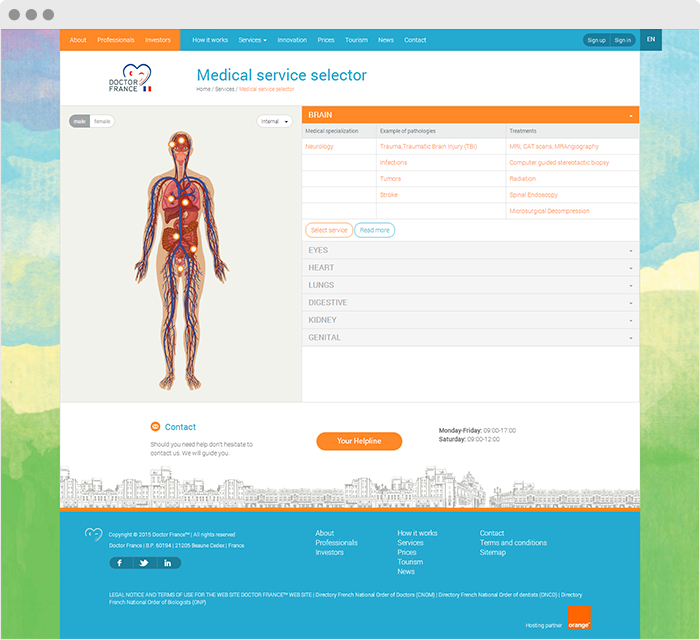 Concierge account of Doctor France which facilitates the communication and appointments between patients and doctors and takes care of other non-medical services facilitated by Doctor France.
The platform features two server instances (one for doctors, one for patients) connected to the same database. Payments for subscriptions and one time services are integrated with Braintree. There are two external services integrated with Orange France: Click to call and Chat channels to help patients in their effort to register an an appointment for their medical needs
View project