June 21st, 2011 posted in Resources , by Nicu
Get ready! Virtual wallets are hitting the market. The question is: Will we use them?
Google Wallet and competitors like Visa Digital Wallet want you to make the jump from your trusty if bulky leather wallet to a virtual version of the same.
This is what Google's saying about its new product (edited for verbosity):
Put your credit card info into your phone and make purchases by tapping and paying, using near field communication (NFC). During this process, coupons and loyalty points are uploaded to your virtual wallet from participating vendors.
Your credit card credentials are encrypted and stored on a computer chip called the Secure Element, which is separate from the mobile phone memory. For additional security, you set up a PIN, which is entered before each purchase.
Someday, boarding passes, IDs and even keys could be stored on the Wallet.
I like the idea of a virtual wallet, but would I use it? Currently, Google Wallet only works with Citi® Mastercard® and the Google Prepaid card, and is compatible only with the Nexus S 4G. It will be expanding to include more cards and phones, but it's hard to say when that'll happen.
Maybe it launched a bit early … but maybe it has to start somewhere.
It's a nice use of MoLo (Mobile Local), which is using your mobile device to find and pay for local services and products.
When you combine smartphones, geo-targeting technology, and NFC, you just get giddy with the possibilities. You can float through your day with nothing more than your phone. That I like.
The downside is, not all smartphones are NFC-enabled and Google's projection is that only half of smartphones in the U.S. will be NFC-enabled by 2014. Those aren't great numbers.
Google Wallet is being field-tested in New York and San Francisco as of late May/early June 2011. The national release is set for sometime this summer.
Google is also announcing Google Offers, which sounds like an e-version of coupons. I like coupons but I don't like carrying them around and spreading wads of them out in front of the cashier. If I can have all of my coupons on my phone and use them just by tapping, I'll be happy.
Google Wallet sounds like another way technology is making life simpler. But it's not yet universal. When it is, if it ever is, I'll use it.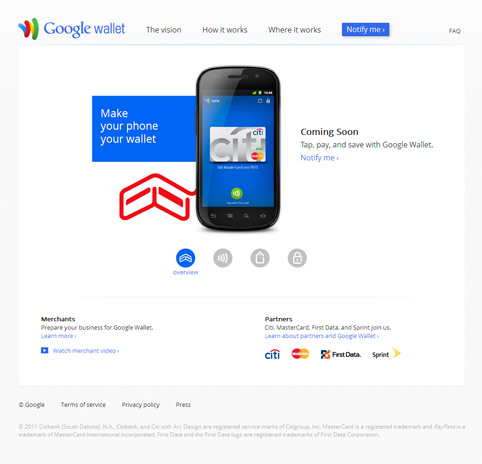 Brought to you by Stone Soup Technology, LLC – a leading Atlanta website design, Atlanta iPhone development, and Atlanta custom software solution provider.
---
June 3rd, 2011 posted in Resources , by Bradley-
Ultrabooks are sleek and sexy, a marriage of laptop and tablet. But are they contenders against Apple's iPad?  Are we talking oranges and oranges here?
The Ultrabook has a 2nd Generation Intel Core processor. It's whisper thin, less than 20mm (0.8 inch) to pinch between our fingers, and word is it'll sell for under $1,000 come this winter's shopping season.
It has tablet features, such as a quick start-up, days of battery life on standby, and a touchscreen.
Within months of its retail debut, another version with the Ivy Bridge processor will hit the market, and in 2013, a third version powered by the Haswell processor will be on the shelves.
Intel aims to match or beat the power efficiency of iPad.
But is the Ultrabook an iPad extreme? Will iPad users be tossing their tablets and drooling for the newbie?
Well…
I didn't buy my iPad instead of a workhorse laptop. I bought my iPad in addition to my laptop.
The iPad is fun and lightweight, with a quick response time as I jump from website to website. It's my e-reader and movie screen and sometimes I even do a little work on it. And, it's the magical land of apps (ignore the goofy grin on my face, I can't help it).
As a side note, it runs on mobile-phone chips instead of Intel's processor, although that's not figuring into my vote.
Intel wants us to view their Ultrabook as an iPad with the ferocious functionality of a laptop.
We don't know enough about the Ultrabook to predict its future with certainty. If it has all of the features of the iPad and apps out the wazoo, and if the screen snaps off and on the keyboard for those times you just want the tablet, it'll be hard to resist.  Full disclosure – we know it doesn't snap off and on, but wouldn't that tip the scales?
If it does all that, it just might beat the iPad. However, from what we know at this time, it's not the contender to knock iPad out of the ring.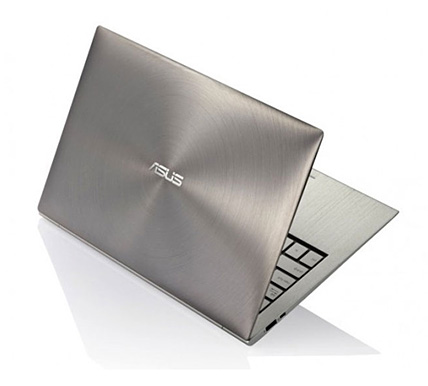 ---